HOTEL IN MISANO ADRIATICO ON THE ROMAGNA COAST
Misano Adriatico, on the Romagna Coast, is a tourist destination especially sought after by those who love the sea. Nature is a constant element of the stay in Misano Adriatico, not only the beach but also the green of the parks and the naturalistic oasis on the Conca river, are the strengths of a unique territory, where fun and relaxation go perfectly together.
The Misano World Circuit named after Marco Simoncelli is a world-class sports center, many events follow one another throughout the year to culminate in September with the San Marino Moto GP Grand Prix.
The welcome and efficient organization of the hotels in Misano Adriatico and of the accommodation facilities in general are perfectly suited to family tourism, not only national. Excellent comforts, panoramic rooms with a view of the coast, high-level catering, well-equipped and safe beaches, make Misano Adriatico a truly sought-after destination. Numerous offers and promotions are always active in hotels for families and discounts for children.
MISANO HOTELS ANGEBOTE
Wählen und buchen Sie das Hotel mit den besten Angeboten für Ihren Urlaub in Misano
Locanda i Girasoli
Book Early And Play In Advance
Gültig ab 01/04 zu 30/09/2021
Your holidays at the best price with advance bookings.
10% di sconto
Hotel Smeraldo
Spartan Race Misano Adriatico Offer
Gültig ab 06/09 zu 13/09/2021
From 10 to 12 September 2021 we are waiting for you for this fun event.
Hotel Smeraldo
Moto Gp In Misano Adriatico
Gültig ab 17/09 zu 19/09/2021
Offer from 17 to 19 September on the occasion of the Aperol Grand Prix of San Marino and the Riviera Romagnola.
Hotel Capitol
Happy Family 2 Adults + 2 Children = Pay 3
Gültig ab 28/04 zu 06/08/2021
For stays from 28 May to 6 August with a minimum of 2 adults and 6 nights of stay; 2 adults +2 children = pay 3 rates
Sconti per bambini
Parcheggio Gratuito
starting from € 57,00 € 64,00 per day
Hotel Capitol
Free Children From 0 To 3 Years
Gültig ab 01/06 zu 31/07/2021
From 1 to 31 July 2021 CHILDREN are FREE FROM 0 TO 3 YEARS
Bambino Gratis
Parcheggio Gratuito
100% di sconto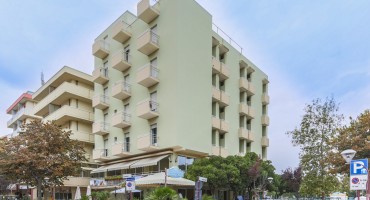 Hotel Cristallo
Book For 4 Pay For 3
Gültig ab 30/06 zu 20/09/2021
Our Family package provides a 50% discount for two young guests, book for 4 and pay for 3 !!
50% di sconto
Hotel Clitunno
Special Families: 4x3 Formula
Gültig ab 20/05 zu 20/09/2021
Family offer: stay in 4 and pay for 3 for stays of at least 5 nights
Bambino Gratis
Sconti per bambini
Parcheggio Gratuito
VERANSTALTUNGEN

IN MISANO UND UMGEBUNG